We're humans.
We learn, grow, and have fun working together.
Our Principles.
Care
We care about each other and our work.
Care
We care about each other and our work.
Can you imagine coming to work and not caring? We can't.

We put our hearts into everything we do. Everyone brings full commitment to delivering quality work. We all take responsibility for the health and harmony of our team.

As we always say: "keep safe and take care of each other."
Autonomy
We trust people to make things happen.
Autonomy
We trust people to make things happen.
People get things done when they have the freedom to take action and ownership to involve everyone impacted by the outcome.

That's why we promote a self-organisation and experiment-driven environment, one where mistakes are learning tools.
Collaboration
We work together as a team.
Collaboration
We work together as a team.
Working collaboratively is at our core. Our culture is built on it.

Spending time together creates energy, builds bonds, and enriches our minds. Here, the whole team owns the project.

Collaboration also underpins the relationships we have with our clients, who are part of our team. We work as an extension of them, hopefully becoming their long-term tech partner.
Agility
We change and deliver great work.
Agility
We change and deliver great work.
Being agile means being open to new ways of working and trying new stuff. We adapt quickly and pride ourselves on taking risks and learning from our mistakes.

We don't give up. We test and iterate to find a better solution. Our curiosity makes our world move forward.

This approach allows us to be flexible when discussing ideas and helps us to deliver on our commitments.
Our Handbook.
Mindera was born to be in people's hearts.

Our handbook will help you to understand our principles and the way we make decisions as a team.

So, fasten your seatbelt, download it, and let it all sink in. Enjoy the ride!
How everything started.
Our story begins in March 2014, with Paul Evans. He was wearing a pair of Paul Smith socks when he realised it was the right time for him to move on from his job.

Paul sat in the shed of his new home's garden. He thought to himself: "what do I do next?" He realised he had two options: he could take another corporate job or start a new company.
One day, surrounded by laughs and a table full of pizza, the conversation between Paul and his four friends — Bruno Lopes, Guilherme Almeida, José Fonseca, and Sofia Reis — turned to the future and how they could all build something amazing together.

Their goal was simple: to work together in a happy place, not driven by cash but by getting things done right every day.

Read our full story here.
Play is as important as work.
We hire people who are unafraid of being themselves. We are real, we are fun, we are humans.

When you join our crew, you're welcomed into a place where play is just as important as work.
We speak our Mind.
We love sharing our ideas, stories, and studies. Head over to our blog to read our thoughts on people, software engineering, culture, and all the other things we care about.

We hope you enjoy the content you find!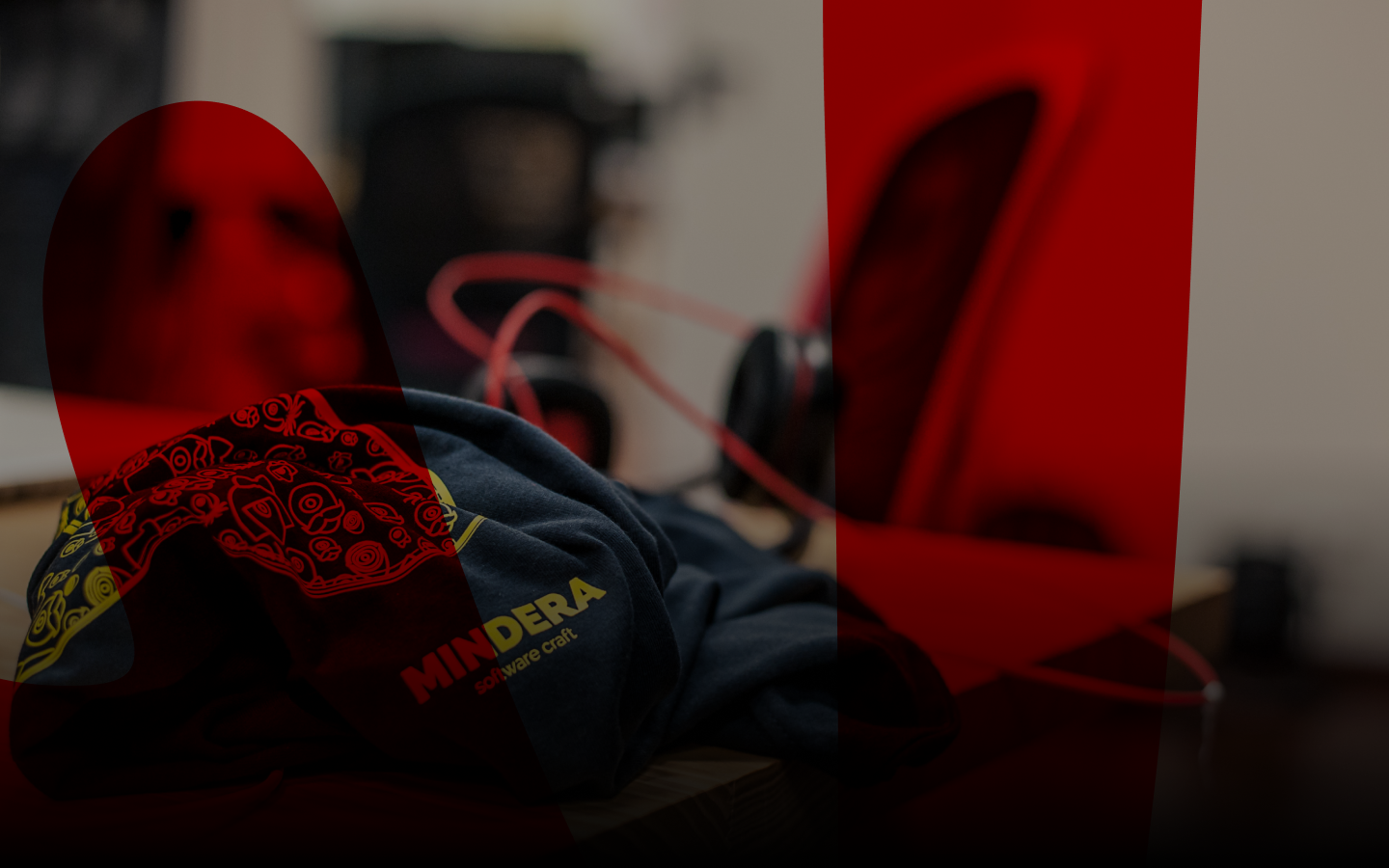 Blog Article
Sprint 0 is a process we're super proud of at Mindera. It gives teams the client's requirements…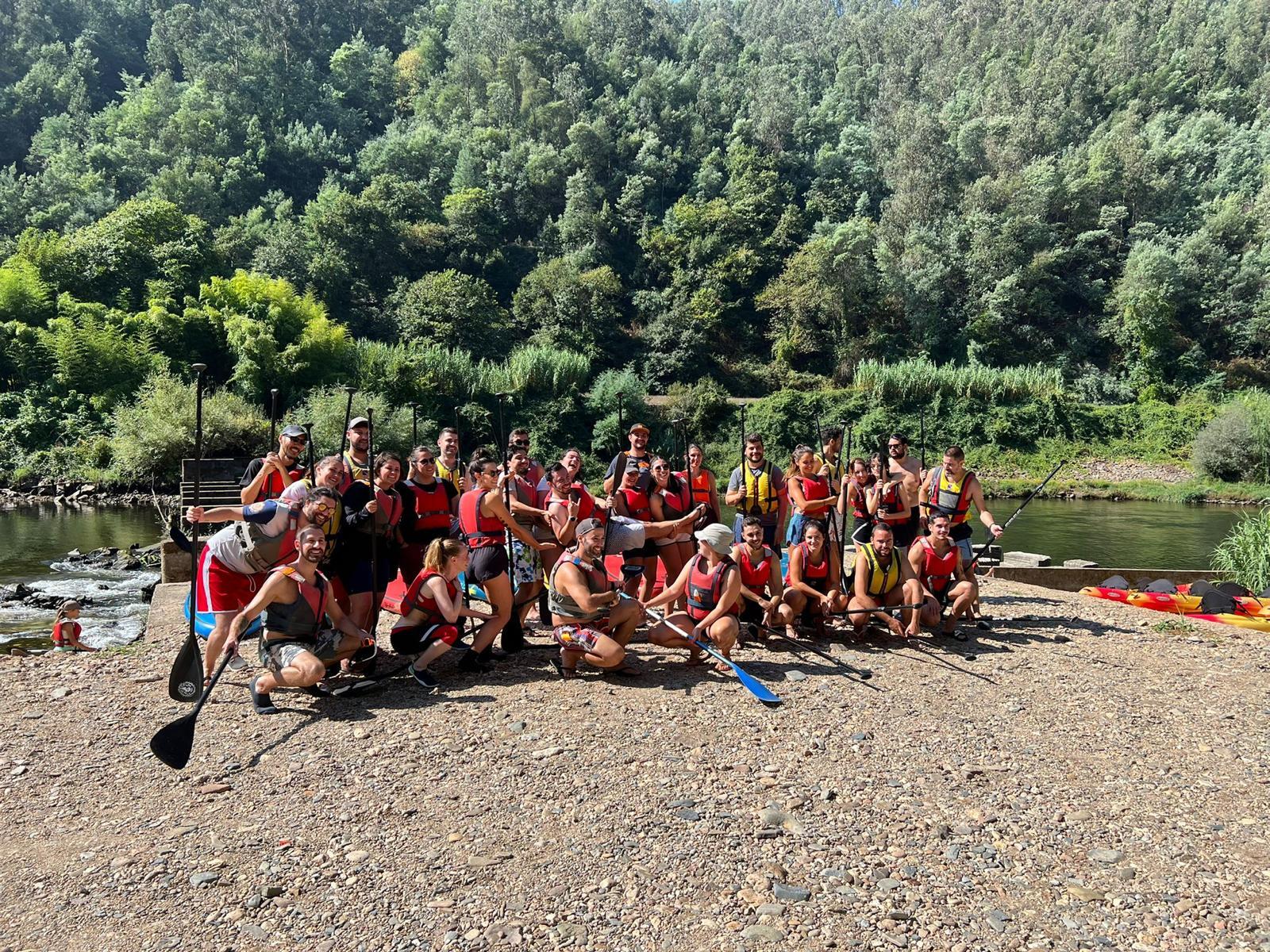 Blog Article
Our first stand up paddle trip in the river Mondego, in Coimbra. Two weekends enjoying the last…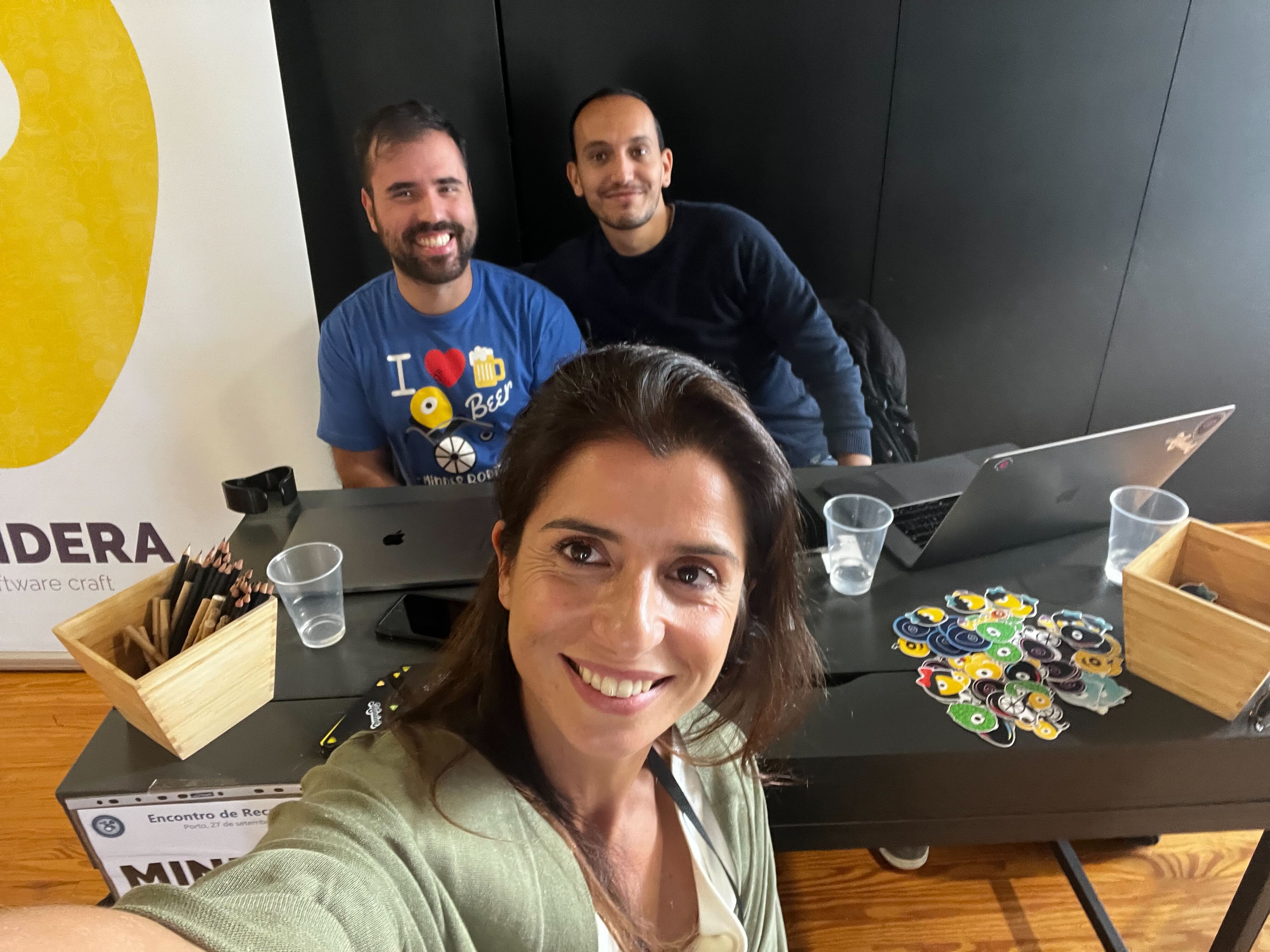 News
We stand for inclusive employability and hire talented people, no matter the barriers they may…
Let's make this happen!
Whether you're a developer or someone who breathes tech, we'd love to speak with you.