News
Mindera Team Rocks The First AWS GameDay World Championship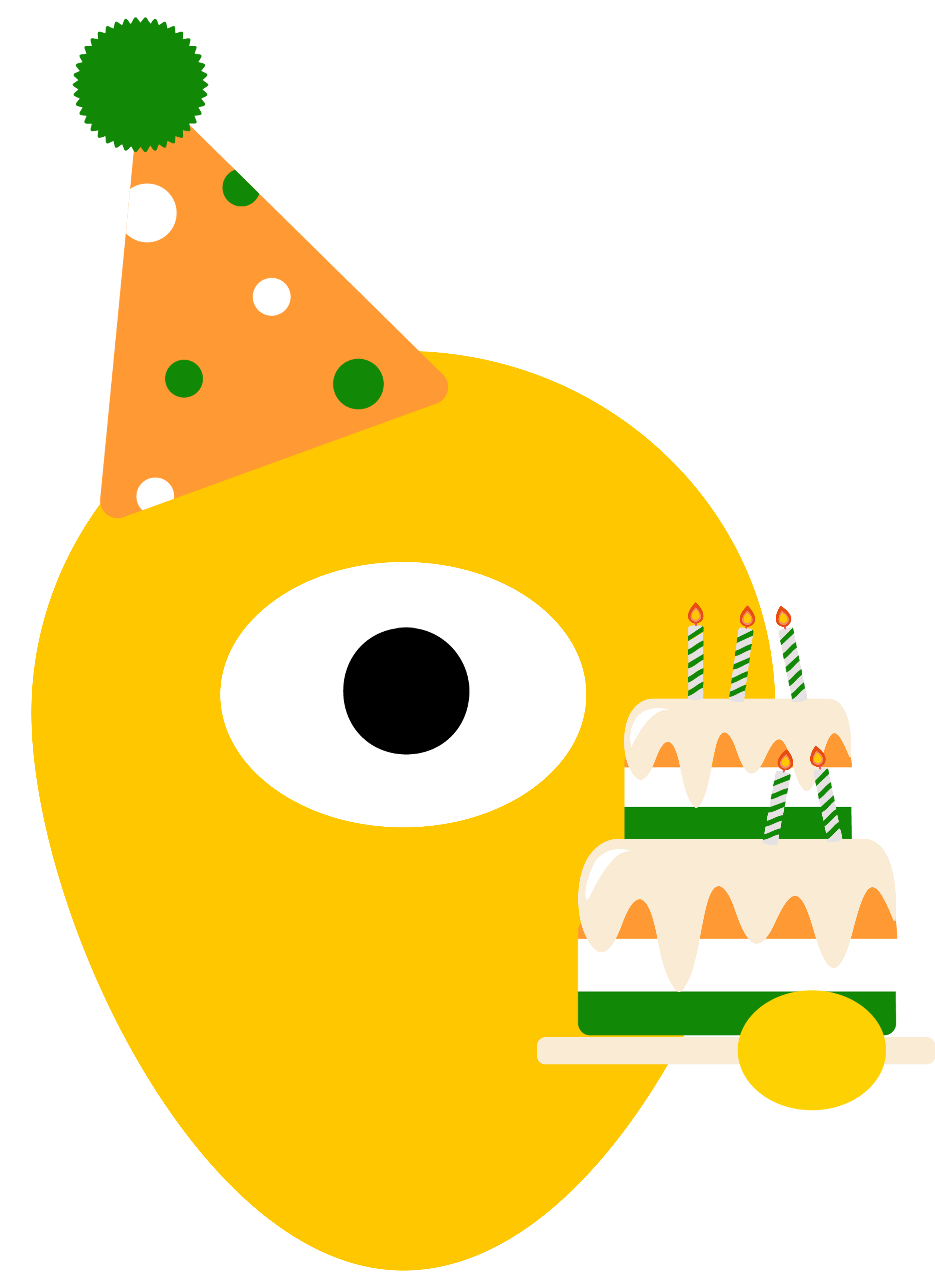 Mindera - India - IN Team
2022 Sep 8 - 1min. Read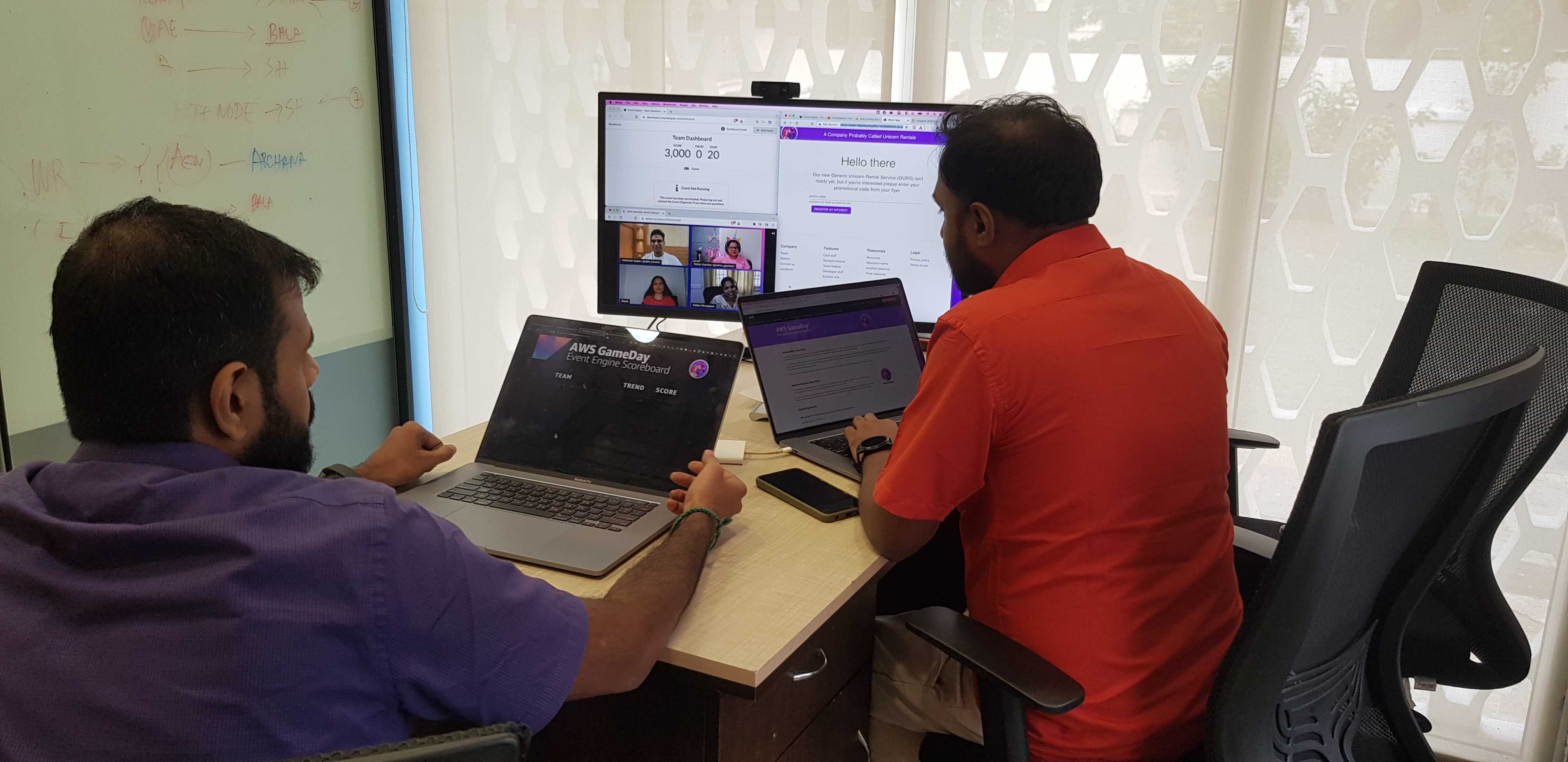 Mindera Team @ The First AWS GameDay World Championship (2022)
The first AWS GameDay World Championship took place on the 8th of September, 2022. Mindera was well represented by Keerthivasan Kannan – Infrastructure Engineer (DevOps) – and Prashaath Ranganathan – Site Reliability Engineer (SRE).

Our two senior engineers from Mindera - India secured 20th place* among 100+ teams from Asia Pacific, Japan and China. In this 3-hour virtual team-based challenge, 1-4 people use their AWS expertise to solve real-world problems. In a gamified, risk-free environment, they put their coding, bug-fixing and solution-building skills to the test.

*Our team actually got 17th place but was down two positions when the feedback submission slipped their mind, which was probably focused on celebrating this achievement.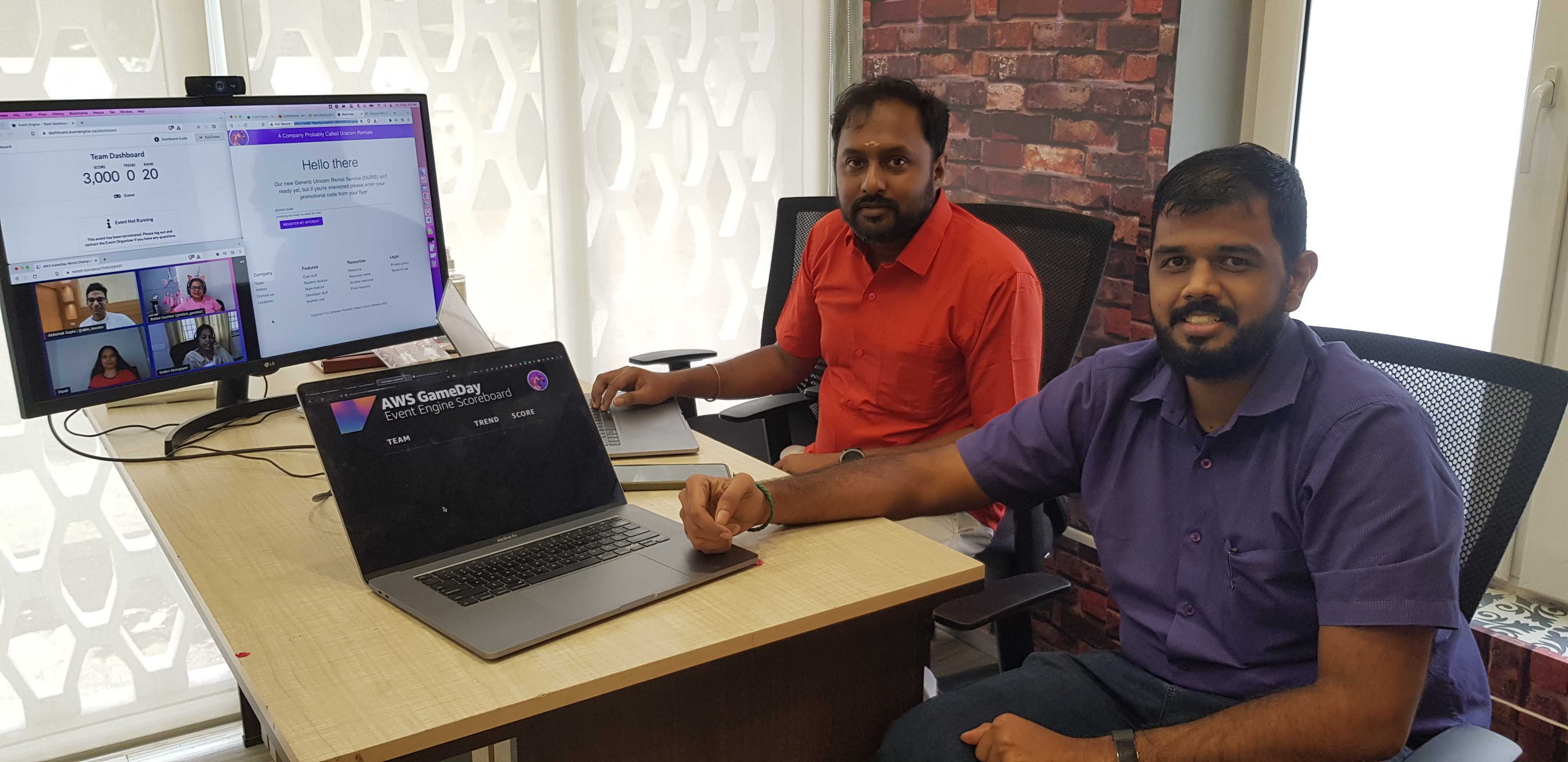 Prashaath shares:

"This challenge was highly competitive and an experience of hands-on access to AWS and real-life scenarios. It was risk-free; you lose points, not your customer or job. 😅"
The team understands this experience as a great learning and growing opportunity, especially on the security side of the Infrastructure and DevOps Engineering work.

Vasan adds:

"Even though only the top 5 team qualifies for the next level, it gave us courage and maturity to focus on tough scenarios like how to face the worst. For example, if a hacker keeps spinning up instances on your hacked AWS account, what do you do if you don't know the source? We had to act quickly and efficiently using automation because evil can conquer the business if you miss the focus."
We are proud of this achievement, and everyone at Mindera congratulates Vasan and Prashaath for their achievements as a team. As they say:

"We will come back stronger in the next event! 💪".
Let's take this to your inbox.
Don't miss a thing. Get all the latest Mindera updates, news, and events.