News
We Attended JNation In June 2022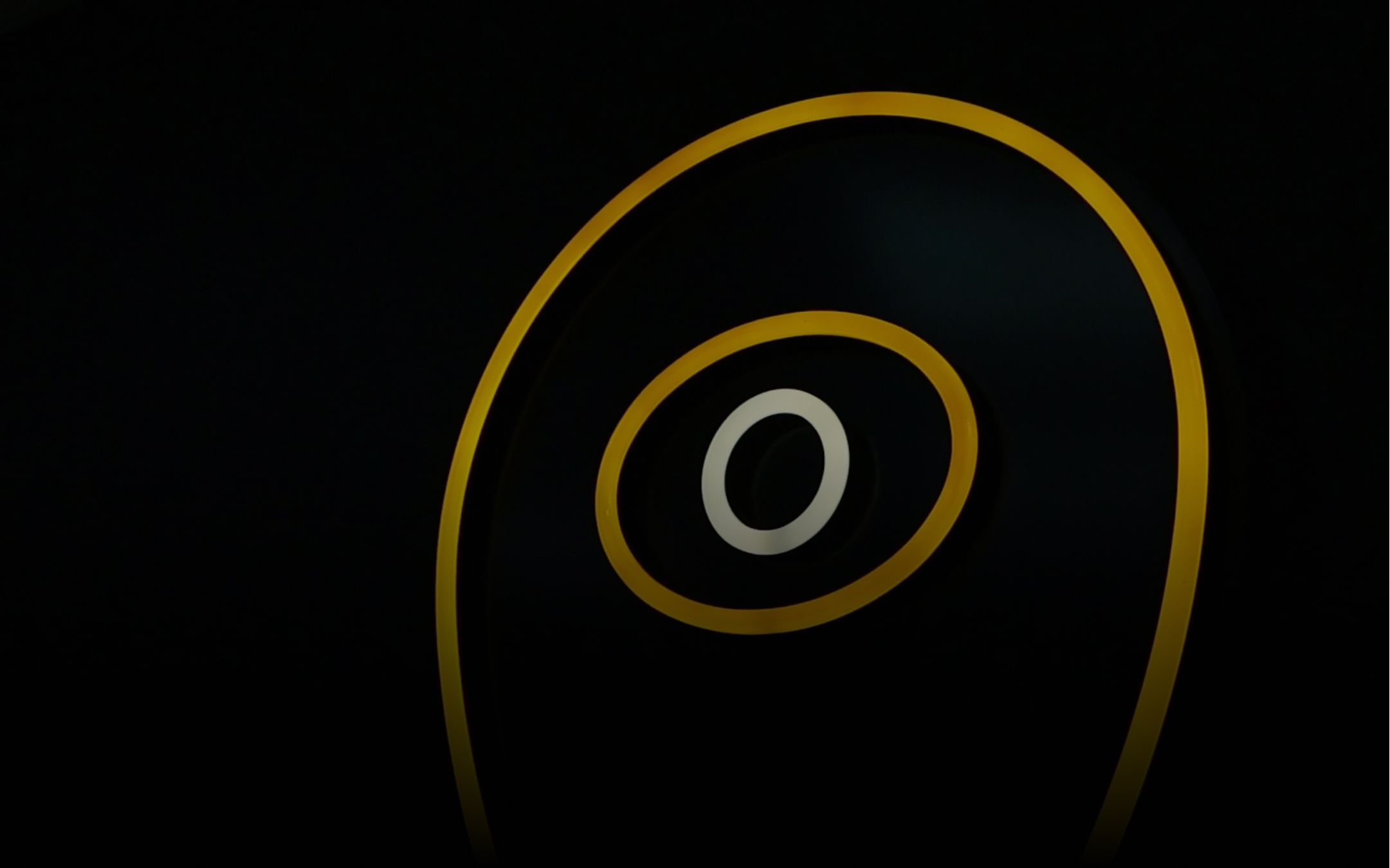 Mindera - Global Software Engineering Company
2022 Jun 9 - 1min. Read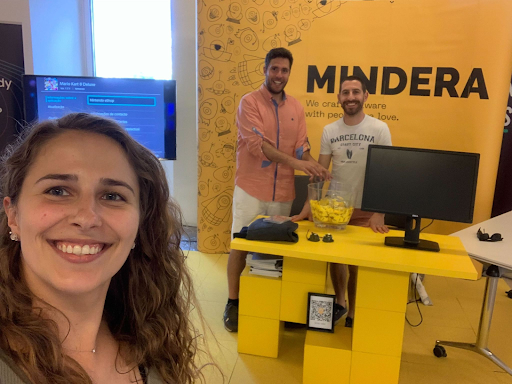 We Attended JNation In June 2022.
Mindera has been attending JNation for a little while now. It's a brilliant conference that covers a range of interesting topics within the software industry.

Not only did we attend JNation on June 7, 2022, at Convento São Francisco, Coimbra, we also sponsored the event and had a stand there — check the featured image above that shows it together with Ana Santos, Pedro Soares, and Ricardo Silva.

Running the stand was such a wonderful experience for us. We lost count of how many people we chatted to about Mindera's culture, projects, and Minders.

Ana, Pedro, and Ricardo spoke to people about how Mindera is a unique and cool company. They shared their personal experiences, how we solve problems, the number of Minders we have across the globe, our perks, and much more.

But being behind the stand wasn't the only thing we did at JNation. Far from it! We also had several activities that promoted Mindera's culture, including:
A lounge space with a Mario Kart game for people to play
Tickets that allowed people to get some Mindera merchandise or tokens
Three quiz challenges that introduced attendees to Mindera's culture and gave them a chance to win a hoodie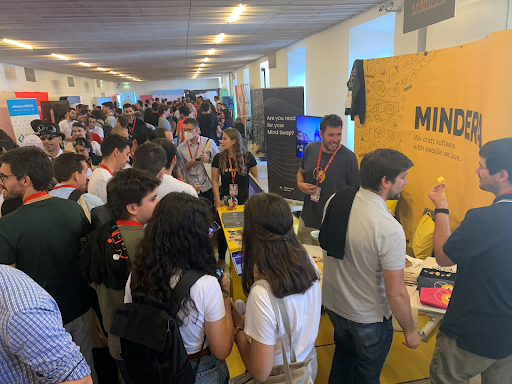 So many of the attendees we spoke to fell in love with Mindera's culture and were amazed with the spirit we have. They loved that we care about people, play games, take naps, and have fun. The result was that lots of people asked us how they can apply to become a Minder.

This makes us so proud and we're looking forward to talking with these people.

The June 7, 2022 edition of JNation featured 12 speakers. They brought a variety of expertise to the event. There was a head of developer relations, a senior principal Quarkus software engineer, a CTO, a lawyer who became a Java software engineer, and more.

It meant we were treated to a great depth of topic coverage, lots of useful information, and some eye-catching titles, such as:
Duke's Star Trek With Java 17 Code Challenges
Qwik: A Holly Grail Of Progressive Hydration For Ultimate Speed
The Effective Developer - Work Smarter, Not Harder

At the end of the day, after enjoying plenty of superb talks by the speakers and sharing what it's like to work for Mindera with some of the attendees, we had great fun at the JNation after party.

What did we learn from our time at JNation?

Ana Santos: "I learned that devs really enjoy speaking with recruiters who know or at least try to know more about the technology stack that they are recruiting for."

Pedro Soares: "I believe we learned that we can always get better in our recruitment process! I also learned that receiving and giving feedback makes us learn and makes us grow!"

Ricardo Silva: "I met old friends and colleagues that I could show why I'm very happy here. Also, and because of that, I felt confidence from them to think and research more about Mindera. It's different when we know someone on the other side, especially if you are a developer."

All in all, we had a wonderful time!
Let's take this to your inbox.
Don't miss a thing. Get all the latest Mindera updates, news, and events.