Blog Article
Flight Sim In Action - A Look Into This VR Project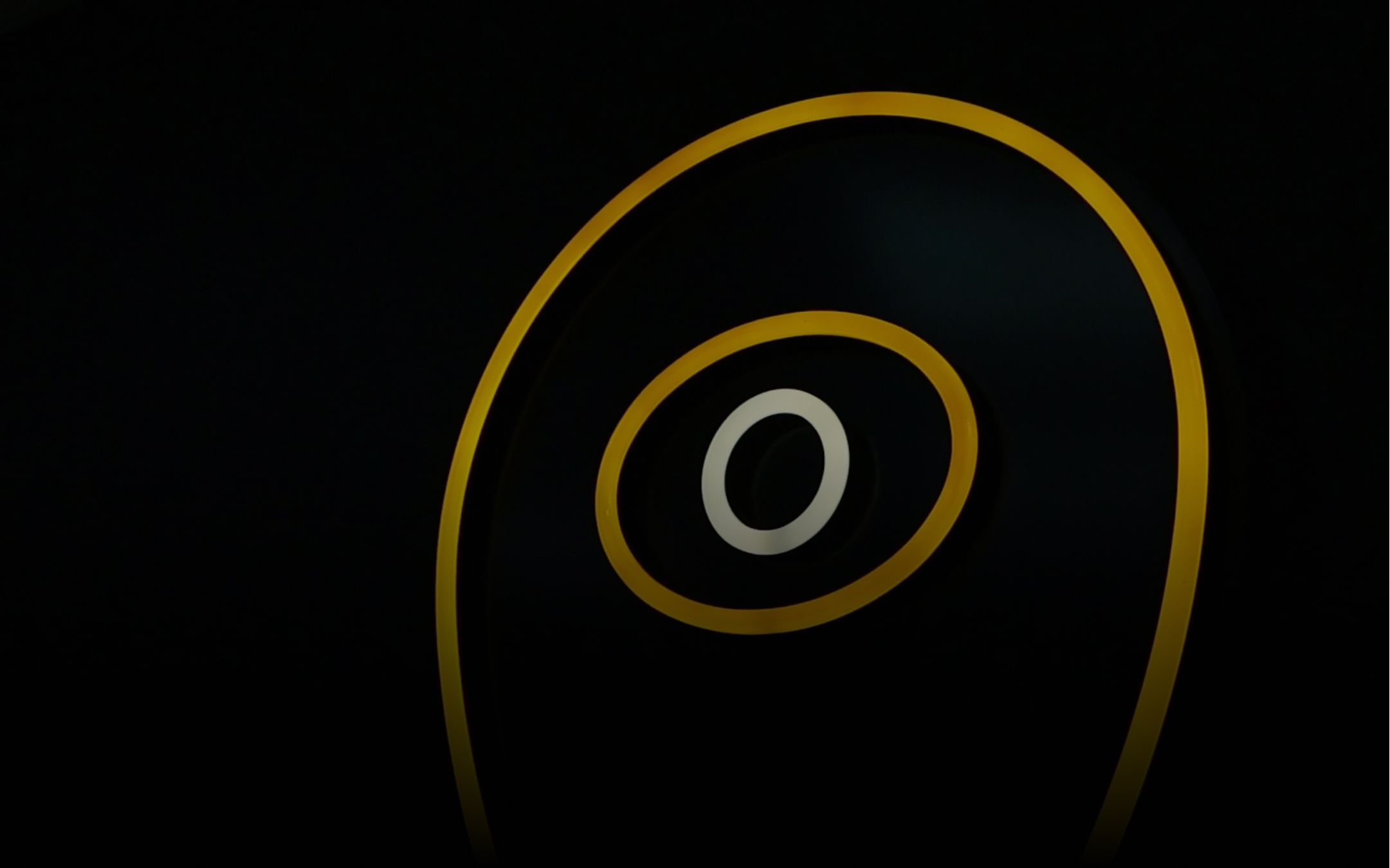 Mindera - Global Software Engineering Company
2023 Aug 8 - 1min. Read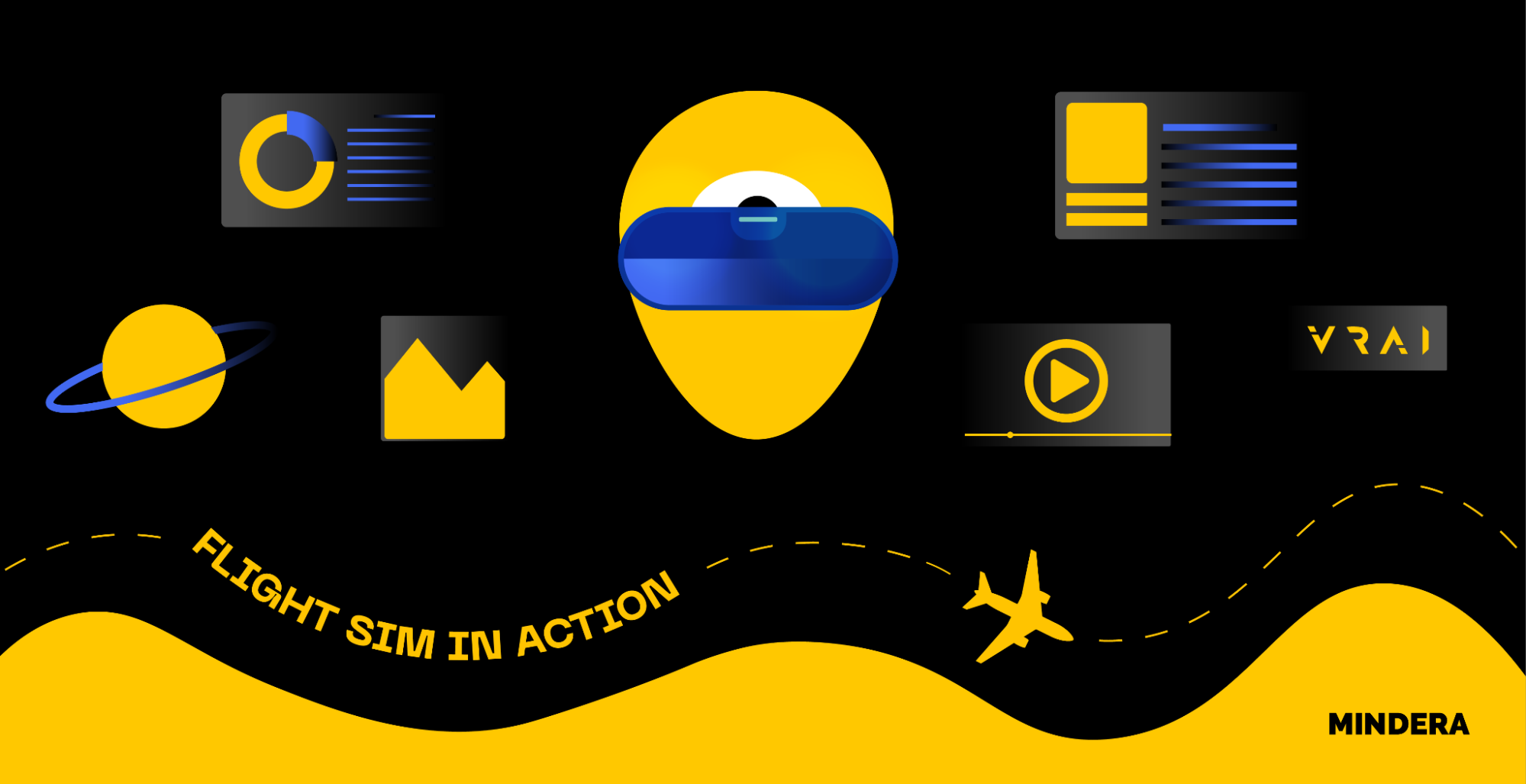 A Minder wearing a VR headset surrounded by data, graphs, and our partner's logo.
Up, Up and Away - The Story Of Working On This Virtual Reality Project
Mindera has been busy again, partnering with our clients to assist with achieving their business goals. For this blog, we caught up with Tech Lead, João Jacob, to learn the story of our ongoing partnership with VRAI.
Before we dive into how we've worked together with VRAI on this flight sim project, we wanted to share with you just what VRAI does - we promote and celebrate our partners at Mindera. Remember, we craft software with people we love.
VRAI creates data-driven VR simulation training for high-hazard environments and works with leading organisations to do this. Their goal is to reduce risk and allow for training in an authentic, memorable, and measurable way.
Well, that's our partner in a nutshell, but definitely check them out if you're a VR geek like us!
The Mindera Gaming team helped VRAI "take off" with this flight sim project; on VRAI's side, there were two project managers, a 3D artist, and a UI/UX designer involved, and from Mindera, a cracking team of passionate software experts from around the world.
Project Breakdown:
When we first partnered with VRAI on this project, we got to work doing what we do best. Learning the ins and outs of our partner's organisation, their goals and how we can help them on their path to achieving them. These types of things happen in our Sprint 0 process.
First things first, there was a need to have a real-time, multiuser flight simulator that had VR capabilities along with biometrics and data capture. This was achieved by integrating with HEAT, allowing user actions to be collected and stored in a dashboard for future learning.
But what is HEAT?
HEAT is a VR training platform with powerful data capture and analytics capabilities.
By using the power of VR and AI, training is more authentic, memorable, and measurable. This is incredibly effective for reducing risk to your employees as well as improving performance and reducing cost. The data gathered helps deliver insights on performance using AI.
Anyway, back to the project!
Naturally, the Mindera Gaming experts put their heads together to get to work on this. The project would use HOTAS (hands on throttle-and-stick) and Joystick functionalities as well as collect valuable data for VRAI to work with in other projects.
A variety of Minder's were involved in this game dev project, from backend and frontend developers to game devs and technical artists… A lot of varied skills went into this mission.
The overall aesthetic for this project was pretty nifty and integrated many different things from physics and aerodynamics to flight controls, terrain building and aircraft systems. Visual data representation from front-end features ended up being more appealing to the eye overall.
A quick note on Unreal Engine 5, .NET, and Azure:
Project aside for one moment, let us give you some extra info on these complex tools. Not everyone is a techy geek like us; of course, it makes sense to explain what these tools are simply; after all, that is the Mindera way.
Unreal Engine 5 is a software tool for game development, VR experiences and other interactive and immersive projects. Our devs use this to create super realistic worlds that players can explore - graphics are lifelike and sound effects really enhance the feel and experience. One of its main selling points is its capacity to handle vast amounts of data - great for this kind of project with VRAI.
.NET is a software development framework that Microsoft created. Apps can be developed for Windows, macOS, Linux etc. We use it for a whole range of projects, from desktop software to web apps to mobile apps! .NET also supports multiple programming languages, which can be helpful for many business goals, especially in an ever-digitalised world.
Finally, Azure is a cloud computing platform that allows businesses to build and manage apps and services in the cloud. We've definitely got some geeks knowledgeable in Azure at Mindera who use it in their day-to-day projects.
A Snapshot of the project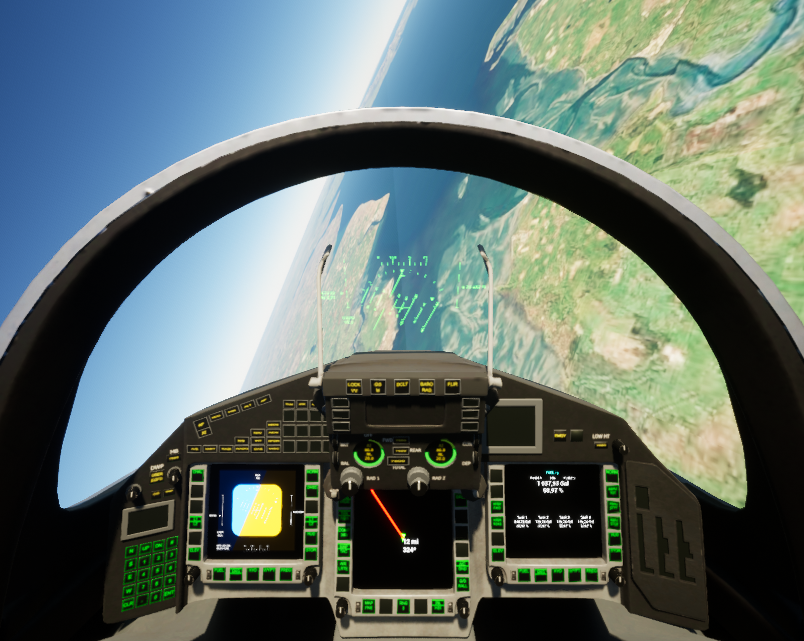 Quotes from the team:
We caught up with some of the people involved in this project to find out some of their favourite things about it:
Tech Lead João Jacob commented on how it was cool "using a bleeding edge game engine to take real-time simulation to the next level of realism. There was no legacy weighing the project down, so the team had the opportunity to make a simulation that looks a million times better and photo-realistic! There were a few bugs on the game engine itself as it was fairly new when we started, but we overcame this!".
Technical Artist Raul Fernandes noted that "It was an amazing opportunity to explore the cutting-edge capabilities of Unreal 5 and push the boundaries of what could be achieved in terms of creating a realistic and immersive experience. It was a challenging project for sure, but we had a lot of fun figuring out and overcoming those challenges!"
Product Owner Ciro Coelho highlighted how "When you look at the product we delivered, you can immediately see how helpful it can be for the users. And the VR's potential is so evident that one cannot help but wonder not only what could be improved for this scenario but also the countless other applications of this solution. There's a lot to be excited about!"
.NET Developer Maria Berfela said, "Every project we have developed with VRAI has brought us many challenges and rewards, but this one was particularly special. It's crystal clear that when people unite for a common goal, they become more creative and find exceptional solutions.
In my opinion, the most spectacular achievement was the collaboration between the departments involved in the development of the project itself. I was also impressed with the simulator graphics and the ability of our colleagues to create a system that reflects reality so well. Needless to say, I am very proud that we were able to bring the Heat Dashboard closer to seamless integration with VR and improve its ability to receive, store and query the agnostic data needed for an intuitive, adaptive and responsive graphical representation."
Wow! A great product story from our Mindera teams. We can't wait to share similar projects with you.
If you want to partner with Mindera, check out our services!
Let's take this to your inbox.
Don't miss a thing. Get all the latest Mindera updates, news, and events.