Blog Article
Why We Need To Change The Way We Talk About Technology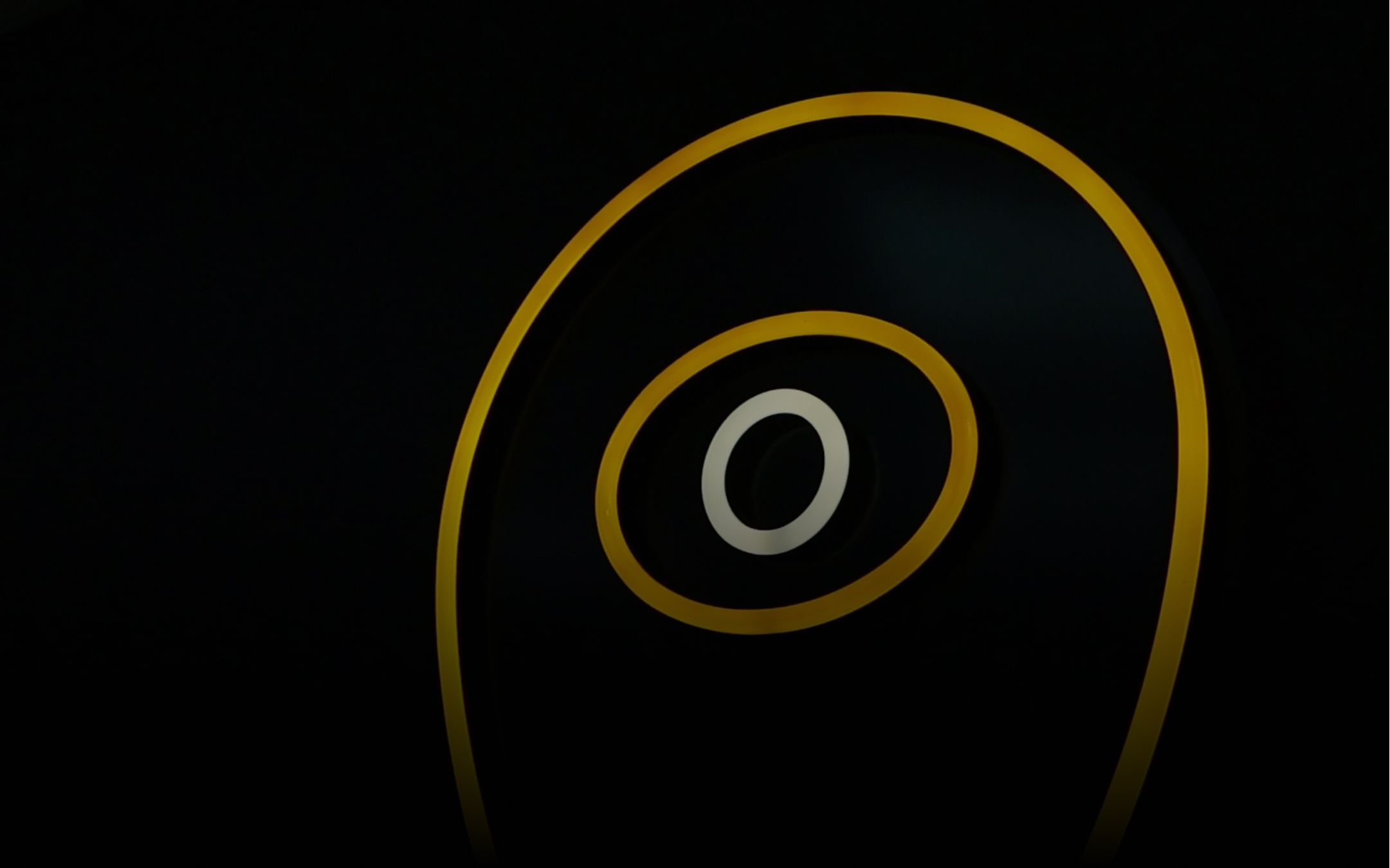 Mindera - Global Software Engineering Company
2023 Nov 13 - 1min. Read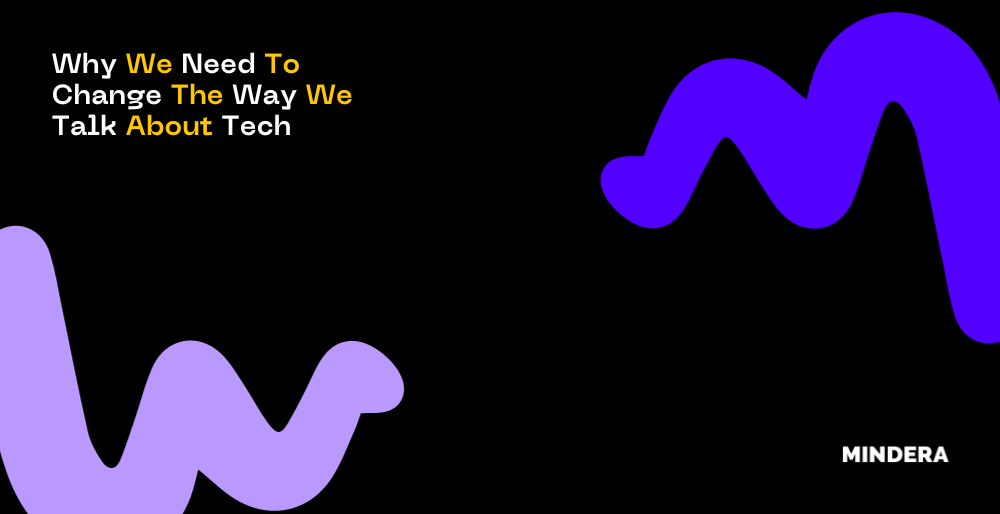 Why we need to change how we talk about tech.
Mindera UK Director, Hetal Kurji-Evans, recently wrote for WeAreTechWomen about her journey in tech and the way we frame conversations around it.
Hetal's Journey
My journey started when I came to England aged 16. I hadn't touched a computer in India, my place of birth – the result of a mixture of affordability and hailing from a country where the 'spectrums' of this world hadn't yet started to populate the bedrooms of my peers in the way that they had done with more affluent Western teenagers.
I drifted through the normal courses that an immigrant in early 1990s England would experience, supported in many cases by some inspiring people. I even aspired to be a hairdresser and dreamed of owning a salon but, sadly, I was unable to secure a place on a course. It wasn't until the age of 21, when I secured a place on a business and technology course at Leicester University, that I felt I was on the right track.
After graduating, I started working as a Database Manager where I was responsible for the quality and integrity of data. However, my real journey began when I secured a role as a business systems analyst. In this position, I was a bridge between developers and the company. Ultimately, this gave me a crucial understanding of how to create business value and how tech can help drive it – something which has been extremely important for me throughout the rest of my career.
Two decades on, combining my business and technical expertise, I am working in my own company, Mindera, providing software development services. My role here is to focus primarily on business development and identifying new opportunities for our growth.
IT as a career choice certainly wasn't my first port of call, but things were different back then and technology did not have the impact on our daily lives that it does today. Nowadays, IT offers a diverse range of opportunities and it's an inspiring career path where you can play an important part in shaping the world of tomorrow.
Highlighting the diverse range of career paths in Technology
I think we need to change the way we talk about technology, as it still feels quite inaccessible to many people, which, in turn, can act as a barrier to entry.
Something which has struck me, particularly while undertaking work with students in local schools in our hometown of Leicester, is how many students are immediately put off by a career in our industry. I recall one particular student, in the middle of a careers conversation, saying: "Oh, I am not good with computers." When we explored this statement in more detail, it was clear that their understanding of IT careers was limited only to being a programmer.
As an industry, it's somewhat stereotyped: people hear tech and immediately narrow it down to the role of a programmer. While I appreciate that it is one of the most important roles, there are so many other skills needed in the process of delivering technology change or supporting the smooth running of technology systems.
Moreover, technology is a combination of technical expertise, analysis and design skills, methodology and tooling, and within each of these areas, there are a variety of roles needed to make things work. For a tech company to be successful, it requires an array of skill sets, including programmers, architects, UX&UI designers, testers and so on, but there are other areas which are often overlooked. These include business analysts, project managers, information security analysts, and data scientists and, if we were to push further, there's a plethora of roles in marketing, finance, and people-related positions.
We need to educate the new generation and those considering career choices that this wide range of options is available within the sector and can allow people from different backgrounds to succeed that plays to their strengths and ambitions. Irrespective of having a logical or a mathematical mind – what you need is hard work, determination, and someone to support and guide you.
IT offers a host of benefits, such as flexibility and is excellent for remote working, ideal for working mums such as myself. We need to make these benefits more prominent and show how many avenues it gives women to forge a successful career.
How we're supporting the next generation of female tech leaders
Using technology for good is something we feel passionately about at Mindera. When the company was established, it was done so to put people first and at the heart of everything we do. This purpose still resonates today, almost nine years on. Throughout my career, I've had some super supportive individuals who have helped me develop and succeed, but equally, I also had some not-so-supportive individuals. Today, at Mindera, I do my utmost to provide support and encouragement to others.
We have our own Mindera School, teaching both digital skills as well as soft skills, preparing people for working in the sector. We also run Code Academies and summer 'tech camps' for kids in institutional care, all of which help people learn key life skills and help launch their careers by sharing our knowledge.
Not stopping there, we also dedicate time to delivering talks to students and hosting open days at schools, especially in and around our hometown, Leicester. One thing we notice time and time again is that the enthusiasm is there, especially from young girls. Yes, some are drawn to the technical side, but we're also seeing interest in other roles within the industry and are constantly working to highlight this. We feel that more needs to be done at the grassroots level and in schools to encourage children. If we can do more at this stage, we'll help break down some of the barriers for some of these girls.
Looking ahead
Women use technology daily in numerous elements of their lives. As users we have opinions, and we also have a very good understanding of what goods look like. We use it to educate ourselves and our children, for our leisure activities, to connect with our friends, to shop, and the list goes on. So why not become a creator of this technology too?
I would encourage women not to be put off by a career in tech. There are so many tech career paths available that provide opportunities for women to thrive. It offers a host of benefits like flexibility and is excellent for remote working, ideal for working mums. We need to make these benefits more prominent and show how many avenues it gives women to forge a successful career.
We're living through an era of huge technology change, a new epoch, and it shows no signs of abating. Technology will continue to positively disrupt more and more everyday touchpoints in people's lives and so technology companies such as Mindera play an ever important role. Career opportunities are in abundance and so when we think and talk about roles in technology, let's go beyond what may first spring to mind and let's talk about how there's so much more to it and ensure women understand the range of opportunities available to them.
Let's take this to your inbox.
Don't miss a thing. Get all the latest Mindera updates, news, and events.