Blog Article
Mindera - Portugal's Benefits To Watch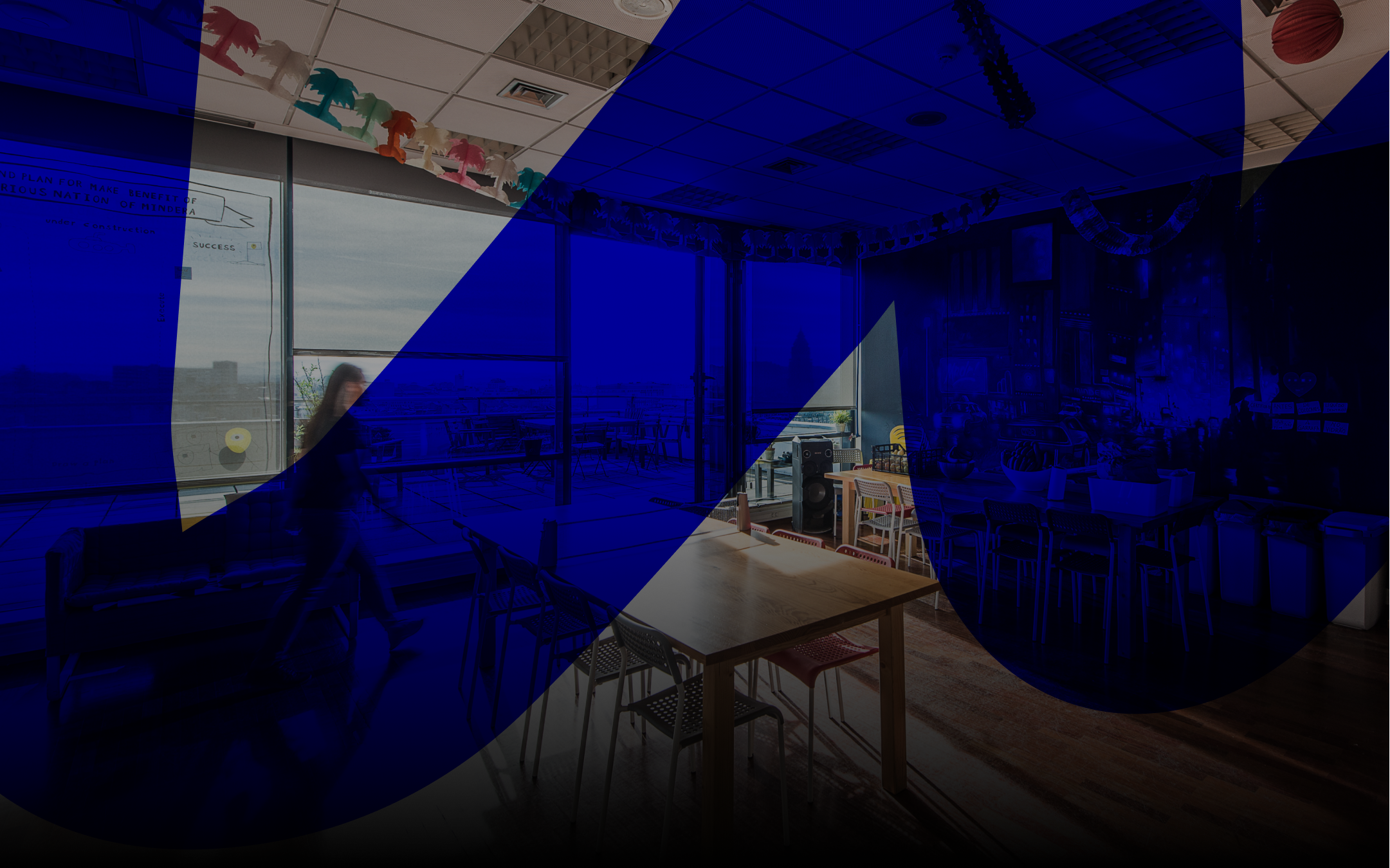 Mindera - Portugal - PT Team
2022 Jul 11 - 1min. Read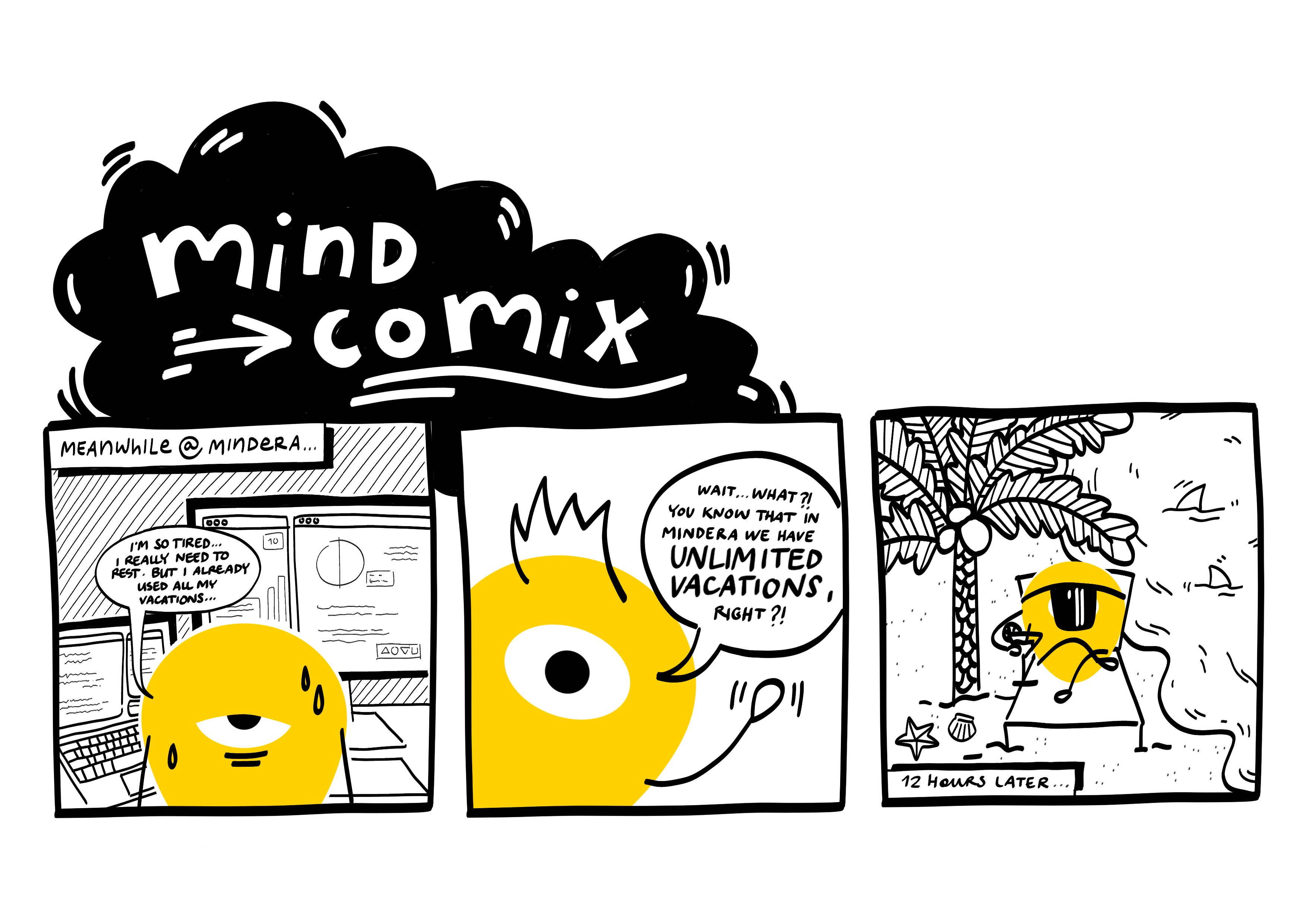 Credit to Catarina Carneiro.
This article was adapted from the content published in Portuguese in the ECO magazine (July 5, 2022) and it refers to the benefits of those who join Mindera towards a direct contract with Mindera - Portugal.


The culture of self-organisation is one of Mindera's main attractions. As a result, our benefits promote the well-being and involvement of our Minders.
Many look after Mindera without knowing about the flexibility of working hours, unlimited vacations, the possibility of joining the most diverse decision-making processes of the company and the autonomy we have to create something and feel its impact daily.
Here the keyword is autonomy. We have the freedom to choose our computer, which we can acquire for a symbolic price after a few years. We can also decide the days we work in the office or the number of vacations we use. The decision is always up to us. We just need to make sure we align with our team.
Most of the benefits at Mindera promote personal and family well-being, as we know how important work/life balance is. Among the benefits are health insurance for minders, their children and/or dependents, and extensive medical coverage. However, we feel the growing importance of mental health, so we run after better solutions.
We have established several protocols with clinics of psychologists and psychiatrists where Mindera bears part of the cost. The remaining price, equivalent to what we pay for a specialist appointment through health insurance, is covered by the Minder.
Also, considering our mini minders, we have monthly childhood tickets for children and/or dependents up to 7 years old.
The flexibility of schedules and the possibility of unlimited vacations are other benefits focused on the well-being of minders.
The fact that we can adjust our working hours to our individual needs helps everyone's day-to-day go better!
We are used to sharing when we are absent because we will pick up our children from school or walk the dogs, among other things. This openness means there is always a great connection between everyone at Mindera, even when the time to leave comes. There is no need to hide it. We all have personal lives and integrate them seamlessly into our daily lives.
As for unlimited vacations, in addition to the 25-day minimum vacation we have, the only limit is common sense. Understanding individual needs, coordinating with the team and managing the impact on the business are the elements that help us make decisions.
The freedom to be able to work where we want has always been one of Mindera's benefits and has become even stronger with the pandemic. If we already had a hotspot with unlimited internet to use for whatever we wanted, even to work in any part of the country, now we still can permanently switch to remote work or combine it with the occasional visit to the office, if we prefer. Many of us have opted for remote, and we have help with all the necessary equipment: A desk? OK! A comfortable chair? It's on its way!
Despite the remote set-up of many of us, we always find moments to get together in person, whether on beer Fridays, birthday parties, pork on the skewer (with vegetarian options in the mix), or any other event organised in any location. Mindera's annual trips are open to all Minders. There are three trips for now: snow, surf and adventure. Everyone can choose the trip they most identify with. It's two to three days of pure fun. The best part is that Minders entirely organise it; therefore, it is always possible to innovate and create new trips. So, city break, here we go!
If we choose to work at the office, in addition to the comfortable rooms, we also have water, coffee (which we never lack!), fruit, and fresh bread every day. We also can participate in deciding what to buy weekly to ensure that we always have crunchy peanut butter, cider, beer or juice for a late afternoon.
Another process that is often considered very interesting it's our salary review. We open a salary cycle three times a year, where all Minders can propose an increased value for themselves or encourage a colleague to do so. Please note that this model was built together by everyone who wanted to get involved. After the salary proposals, there is a moment of comparison between colleagues and a final sense check to finalise the process. Of course, the model is not perfect, but it is something we are proud of, and we are always looking to make improvements and adjustments.
We like to share everything we do, so annually, whenever possible, a part of the company's annual profit is distributed by Minders. Additionally, in March 2021, we got an external investment and then applied the principle of sharing the results with everyone: in the last two years, we distributed around 4 million euros among all Minders as a result of this operation. In the future, any financial profit that comes from possible investments will also benefit all Minders. Mindera is made by all of us, individually and collectively, and this is the format we like to follow.
Let's take this to your inbox.
Don't miss a thing. Get all the latest Mindera updates, news, and events.